What is the Cost of a Professionally Written Business Plan?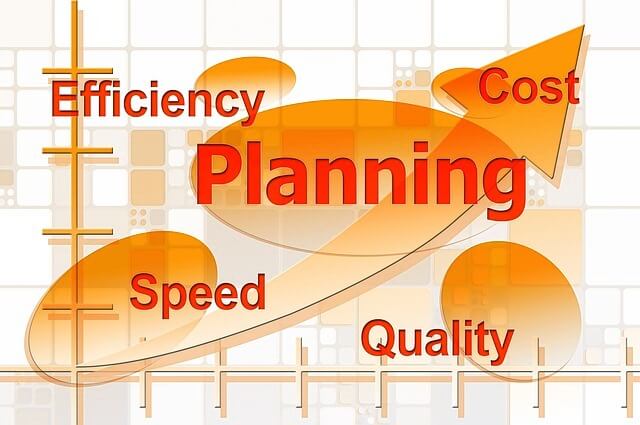 The business plan writing services costs differ between service providers and degrees of length and difficulty. The typical business plan consultant fees charged for an average business plan creation stand at US $600-$1,000. Very complex business plans can cost more, but seldom should go beyond $5,000.
In the following article, you will learn what is a good price for an individual, professional business plan. Our business plan writing service was established to offer professional, accessible and transparent business plan consulting for you and the entrepreneurial and startup community as a whole. If you want us to calculate an individual offer for you straight away, please click the following link.
Learn in this article:
► Price list: BrainHive Business Plan Writing Services
► The Main Factors which Determine the Business Plan Costs
► Factors that Make a Business Plan Easier to Write
► Comparison Table: Write Yourself vs. Have it Written
► Process & Duration Hiring a Writing Service
► Checklist: What We Need From You
► BrainHive Quality Policy: Assuring a Stellar Service
Business Plan Writing Service Costs: Our Fee Sheet
One of the most competitive pricing for professional business plans: Get to know the BrainHive business plan writers and our founder-friendly business plan writing fees. Please note: We DO NOT use generic business plan writing software or massive chunks of templated, generic business plan texts. Our plans are free of fluffy, inflated, redundant phrasing which many other services put in your plan to stretch the page volume.
When you are comparing business plan writing service pricing, always keep in mind that quality must be your top concern to convince your business plan recipients and get your business established. If you can find a business plan writer who can beat our price on high-quality business planning service packages (written part + financial part) definitely let us know and we will refund you double the difference. At BrainHive, we like going above and beyond offering THE most client-friendly business plan writing service available to founders worldwide. For our clients in the UK, please refer to this article about business plan costs for clients from the United Kingdom.
Business Plan Cost for Flat Rate Business Plans vs. Projects With Specific Requirements
Depending on the complexity of your project and the requirements of the business plan recipients (e.g. the VC firm has different quality policies than a loan bank, when it comes to foundation loans, and all these will differ from those criteria put up by subsidy/grant programs, crowdfunding platforms or immigration bureau guidelines), you may choose between four different business plan consulting package options, which cover everything you need. Should you require additional services due to your businesses' complexity, or if you need other business ghostwriting solutions, please contact us to learn the exact cost of your individual business plan project. Here you will find an outline of additional services we offer in relation to business plan ghostwriting or other business ghostwriting projects, plus there is also a very interesting article on how to hire a professional business plan writer.
Under certain circumstances, we offer discounts for our services, e.g. for foundations of companies with charitable character, student founders/young founders, or long-term cooperation with other company consultants ordering a certain amount of plans per month. Please tell us about your requirements. You may also use an express rate for very urgent business plans, applicable if your plan must be delivered in under 4 workdays.
Business Plan Cost Factors
Factors impacting a business plan writers' cost include the following:
Selection of your service provider (are you going to hire a tax accountant, a lawyer, an auditor – or a dedicated business plan writing service /business plan consultant?)
Your quality requirements (Do you need a professional, semi-professional, or simple business plan? This depends on who you are planning to present the business plan to)
Difficulty level of your business plan (number/type of business activities, continuation/turnaround plan/newly establishing, capitalization, location/spheres of influence, etc.)
Special requirements, such as your business planning horizon (e.g. 3 vs. 5 years), or written part (additional items, particular evaluation procedures)
The Scope of required additional consulting: Coaching of founders, calculation consulting, marketing consulting, etc.
Reducing Business Plan Costs with the Proper Tools
At BrainHive, the price of your business plan will be about 40% cheaper than with other consulting firms who offer comparable quality. Compared to providers which are less specialized (such as tax consultants, business lawyers, auditors, etc.), you might even achieve savings of up to 60%, because these will charge by the hour, with a typical hourly fee of $120-$150. Assuming that even a really simple business plan takes about 12 hours to create and refine, you are looking at costs of at least $2,000 upwards if you go with these business professionals.
How are we at BrainHive able to undercut our competition so significantly and yet keep a stellar quality? We save costs by:
Comprehensive research knowledge- we know where to find the data you need to convince investors (often we already have the required information in our broad market data library anyway)
Use of modern dictation software
Excellently trained team of savvy business plan analysts and a streamlined business plan creation process
Versatile Excel business plan financials to use according to location and business model
Stellar organization on all levels of performance- of course without cutting out personal support, via mail, telephone or video conference; we're always personally available if you have more questions.
Comparison Table: Quality Aspects Vs. Business Plan Costs
Thinking of writing your business plan yourself? Considering buying templates or purchasing business plan software? Wondering whether you might simply have your CPA write your business plan up for you? The following table is useful to you, so that you know which factors may play a role in the consideration of the various business plan sourcing options.
Go back up
See Briefing 
Calculate Offer
The BrainHive business plan consulting firm combines all the factors for a best price/best quality distinction as a professional business plan writing service. Due to our extensive databases, specialized know-how, many years of expertise, and offices in London and Munich, we are able to offer the best price-performance ratio for your business plan. Our focus on efficiency allows us to minimize business plan consulting fees. Because of our transparent service packages, you will always be on the safe side. Independently of the required extent, BrainHive will offer you a custom plan according to your requirements (you also have the option for letting us take care of your business plan financials as a separate service).
We know that there are business plan writers claiming they could write a sufficiently professional plan for less than US $300. Taking into account the large amount of work (see our guide "Contents of a Business Plan"), the necessary business expertise, and the multiple skills necessary to create excellent business plans, we discourage you from considering such extra cheap offers, since you will probably not receive something satisfactory and end up paying your business plan twice. With our workflow processes and tight calculations, we are already offering a price for our business plan writing service that is the minimum necessary for a good plan. Anything below usually will not be sufficient to convince authorities and investors.
Business Plan Writing Service: Procedure & Duration
1. Pleas send us your information containing the key characteristics of the prospective business model (business concept, capital needed, objective of the business plan, etc.).
2. We will provide our difficulty estimation according to our price table and send you our offer alongside our terms and conditions. After you placed your purchase order, you will receive a prepayment invoice. In most cases, you will now complete a special business plan questionnaire. For complex business plans (such as large market launches, or technical startups), it is advisable that you send us additional information (e.g. concept papers, product information, etc.).
3. We will create your business plan within 7-12 business days, depending on complexity and required information.
4. You will receive the complete drafts of the written part and the financial plan as a copy-protected PDF. Before further consultations and change requests will be realized, you will need to transfer us the remaining amount of your business plan assignment and will only then receive the open work file of the written part in MS-Word, as well as the financial plan in an Excel file. NOTE: If you ordered a MINI or ASSIST package and you require an open Excel financial plan, a license fee of US $117,- will be due, as our professionally programmed financial plan offers additional value by offering calculation options of different scenarios, which often cost several hundreds of dollars with other business plan consultants, if they disclose it at all. With all other business plan service packages, the Excel financials are included.
Checklist of Required Documents
We are pleased to know you're considering BrainHive as your business plan consultancy. To prepare your assignment better, learn which documents, information and documents we need from you, please refer to our FAQ or use the following business plan checklist. You are welcome to send a mail or call 0049 (0) 6192 7034153. We can also advise you by phone, if it is very urgent for you.
Business Plan Checklist - Business Plan Service
Our package deal in the business plan service is unique in the business plan consulting sphere. We offer quality expertise and a maximum of professionalism at prices which are quite unheard of. Contact us and experience the motivation with which we compete.
Go back up
See Briefing 
Calculate Offer
BrainHive Business Plan Writing Cost: Quality Policy Manual
The following are excerpts from our quality manual for BrainHive business plan writers. We would like to show these to you for you to better understand the way we work, how we assure quality and how much thought we invest into our process planning.
Comparing Business Plan Cost: On Volume
Let us begin by talking about the minimum volume of the written portion of the business plan that is expected for projects which are best classified by the size of their required capital. Why? Because the more investment is required, the more detail potential investors will usually ask.
Please note that the following specifications are net volume specifications. This means that these are the volumes without cover page, table of contents page, visual elements etc. We will roughly calculate each page to have about 300 words of text.
Service Package
- Below $300.000US: 13 pages REGULAR
- $300.000US to $500.000US: 15 pages REGULAR
- $500.000US to $800.000US: 17 pages COMPLEX
- $800.000US to $1.500.000US: 19 pages ENTERPRISE
- above $1.500.000US: 21+ pages ENTERPRISE
Usually 3 to 6 pages will be added through cover page, table of contents page, overview page and a varying number of visual elements in the forms of charts, diagrams, product illustrations, screenshots, 3D model animations etc.
On average, the written portion of business plans will amount to 18 to 25 pages. However, some plans can extend to 40+ pages. It all depends on the specifications of the business plan recipients. As mentioned, there is a tendency of course to force more elaborate and detailed plans, the higher the capital requirements for the enterprise. Sometimes though, clients will already have conducted talks with their investors and even small investments can require long plans. Therefore, mind your briefing, which will usually contain a notion as to the required gross volume.

Remember that you will this way or that have the chance to expand your business plan during the correction / feedback loops if necessary. Therefore, especially on your first draft, be attentive to heed above volume guidelines set out for you, also since quality assurance analysts are paid by the page and clients rarely will reimburse us for extra business planning costs incurred through quality checks of overdelivered text volume.
Business Plan Cost Calculation: Standard Content vs. Special Content
The following are some different tables of contents for different business plan classes that we produce at BrainHive.
The standard table of contents serve you to both understand how we usually compile our business plans as well as see how diverse business plans can be to suit different client specifications. If you would try and look up standard table of contents for business plans in six different books you would get seven different answers. However, the wheel needs not to be inefficiently reinvented over and over.
Business plans serve one core purpose: Getting funded (which is another way of saying "convincing people"). Actual business planning is in 99% of cases at best only a secondary purpose, though sometimes clients will happily implement the well-meditated ideas and thoughts we put in our writing. Whatever is required for a specific enterprise to be fully reproduced to potential investors and creditors in terms of key characteristics, deciding key aspects and key success criteria structured into the traditional planning instrument of the business plan, that's what's going to be that which you have to worry about.
Sample Table of Content Tech Startup
Sample Table of Content Real Estate Development
1. EXECUTIVE SUMMARY p.3
1.1. PRODUCT / SERVICE RANGE p.4
1.2. OPERATIONAL PROCEDURES p.6
1.3. USP p.6
1.4. STRATEGY / VISION p.7
2. MARKET ANALYSIS p.8
2.1. COMPETITION p.15
2.2. TARGET GROUP p.17
2.3. RISKS p.19
3. SWOT ANALYSIS p.19
4. LOCATION p.20
5. PARTNER/S p.21
6. MARKETING p.24
6.1. PRICING POLICY p.24
6.2. COMMUNICATION POLICY p.24
7. THE MANAGER/DIRECTOR p.27
8. EMPLOYEES p.28
9. FINANCIAL PLAN p.29
9.1. GENERAL NOTES p.29
9.2. NOTES TO REVENUE/INCOME SOURCES p.29
9.3. CAPITAL p.31
Sample Table of Content COMPLEX Business Plan (International Trade)
How Business Plan Costs and Working with Business Plan Samples / Templates is connected
One reason why we are able to offer extremely good prices for our business plan services at an exceptionally high quality is that since we began writing business plans in 2008, we have kept up intense scrutiny in building our library of business plans that is currently equipped with some 500+ plans worth of diligently researched business intelligence from more than 80 industries.
This allows us to work more fluidly, having for every project one or more pacemaker business plans from which we can draw inspiration and each time write a plan that is a little bit better than the one before.
While some projects invite you to make generous use of generic text blocks to quickly compile your business plans, take extremely good care while doing so.
Think along these lines:
We have a responsibility to past clients which do not like to see their plans recycled in too great an extent
The more you recycle, the more you are at risk of pulling the skin of one project over the body of another project. There is a lot of potential for errors that can come from this
Every project is different and your focus should be on that what makes this particular enterprise different from another enterprise, and not on what makes it the same. Recycling will make you lazy.
Producing original business plans not only is a question of professionalism but also enrich our business plan library with fresh intelligence, increasing over time our potency as a consulting firm and making it in turn possible to convince more and more potent clients to chose us over our competitors.
The above said, the existence or nonexistence of a decent sample or template plan is priced into the budget of that particular plan to keep our prices competitive. Make good use of our library and your life easy for yourself. No harm is done to anyone nor our business integrity damaged (in terms of legal obligations / NDAs / terms and conditions) through this, and we must assume our competitors are doing it much more unscrupulously than us, too.
Not reinventing the wheel over and over means efficiency, through which we remain accessible and able to deliver world-class plans even to entrepreneurs who are not able to shell out thousands of dollars for their business plan before even knowing whether or not they will be able to successfully secure funding.
Business Plan Cost and Tonal Quality / Language
As a BrainHive analyst, you are expected to keep a professional, sober and serious tone at any moment of your business plan creation process.
Under no circumstances submit a business plan draft which contains street slang, flowery or fluffy phrasing, sloppy grammar or arbitrary repetitiveness/redundancy.
Especially when talking about the founder or indeed relating to any person or entity by name, be sure to keep it neutral, professional and friendly. This also goes for competitors and the way we talk about competitors, government bodies, market situations etc. Never aggressively, never in absolutes or dramatically negative.
Some of our clients have asked for corrections to make a business plan sound more enthusiastic. We always warn against talking in superlative terms or sound over-optimistic, because it can weaken the credibility of the business plan and make the business plan recipients assume inexperience. Of course we can write a super enthusiastic plan if the client explicitly wants this. Normally however, we like to keep it extra-sober.
On the other end of the spectrum, we of course will never write a plan which leaves a trace of doubt that the business venture could fail. Our business plans have the purpose to prove to potential investors and creditors that the business investment is a sound and safe one.
If a business venture is highly unlikely to succeed, we tell the client beforehand during the consulting stage of the project. If the client insists, we might still take them, do the best we can and set them on their merry path. Still better than if they go and approach a competitor, none of which to our knowledge are able to do any better than us, but many delivering indeed heavily flawed work (yes, we've seen competitor plans, and yes, some won't even pass for a joke, except a really, really bad one).
Business Plan: Our CI-Take on Formatting
The following are the basic formatting guidelines for BrainHive business plans. Our quality assurance analysts are instructed to take note of formatting negligence and you could be asked to correct & resubmit subpar drafts.
Text:
Font: Arial 10p
1,5 line spacing
No other paragraph/header margins or spacing
Normal dot bullets or dash bullets, indented with single tab. Steer clear of other icon bullets and place periods (.) on the end of sentences which are not in note form (Stichpunkt-Format)
Block formatting, no automatic syllable break
No automatic paragraph break
When embedding visual elements: Make sure there is enough white space, but not too much (usually one line will suffice).
Make sure there are neither fragments of business plan segments left at the end of the page (1-2 lines for example), nor that there are single line breaks at the head of the document. Both looks unprofessional.
You may use bold, italic or underlined words if it helps the readability and aesthetic formatting of the business plan, e.g. when transitioning into a bullets list.
Insert page number on the lower right footer if you're not already using a template.
When using punctuation, be sure to capitalize both after using colons (:) or dashes (-). Never ever use three points (...) except when shortening a citation and using this as a placeholder symbol.
For German/Spanish plans, where the gender of a person will lead to that word being written differently: If the gender is unknown, you are to please write what is traditionally the most probable gender. For the sake of readability, refrain from using /innen, *Innen, _Innen and such suffixes, except if instructed otherwise.
Numbers & Figures:
Divide 000s with either "." or "," according to the language of the plan.
Write currencies like this: [SYMBOL][NUMBER][SPEC IF APPLICABLE], e.g. $1,000 US or €300,-
Don't write out percentages when with number, e.g. "Market growth is at 11,9%"
Headers:
Make sure your headers are formatted properly so that the table of contents compiles automatically and correctly.
You should have the automatic numbering enabled and functioning correctly, e.g. 3.3. Price Strategy. Don't let me catch you using manually inserted header numbering, which can lead to embarrassing errors if we need to expand the plan or make insertions.
Images:
Use center formatting.
All charts and diagrams should have both a title in bold type and a source/image caption in italics.
If possible, place/size them in a way that will not produce large gaps of blank white space in the business plan document.
On File Names, PDF-ing, Password-Protecting etc.
For German, name your file after the following formula:
Unternehmenskonzept-[FIRMENNAME]-[VERSIONSNUMMER]
For English, name them:
Business Plan-[COMPANY NAME]-[VERSION NUMBER]
As a normal business plan analyst, you are to not produce PDFs, watermarked or password-protected deliveries or indeed send us anything other than the open MS-Word document. Consultants/Quality assurance analysts who are in direct contact with the client will take care of that.
Including Pictures, Diagramms and Images at Still Accessible Business Plan Costs
Creating your business plan, note that everybody likes a little color in such a great big chunk of sober, serious business writing. You are expected to have at least three visual elements in your business plan. Depending on the volume, it can be a lot more still.
Be creative: Not only charts and diagrams that you come across during your market research are potential candidates for being copy pasted into the plan, web screenshots (for instance of maps, products etc.) and visual content pass on to you in the client briefing are likewise eligible for being reproduced in the business plan.
Relevancy is key – make sure whatever visual elements you put into the plan has a legitimate reason to be in that same exact spot. Do not use the visual element simply for the sake of having a visual element there. As much as it is sad to deliver a desolate, dry text desert, the damage caused by raised eyebrows of business plan recipients over out-of-line or arbitrary visuals is sadder still.
Professional Business Plan Writing Service: Working with Sources
If you are making specific numerical claims or citing someone in the market analysis or if you are featuring a diagram or chart, it is useful both for us as well as for the client if there is some kind of reference as to where you found that particular piece of data. Certain projects, especially when we are writing a business plan which is part of an academic assignment, will require you to expose your sources in a very detailed fashion according to the respective national citation guidelines valid for that client, which will be communicated to you in your briefing.
When processing a normal business plan assignment, it is not necessary for you to show the exact link of the page where you found the material and make an elaborate footnote with the Microsoft office footnote tool – however, of course we appreciate your extra effort. What you definitely have to do is mention the name of the medium where you found the figures, for instance a certain market research Institute, magazine or a white paper of some large consulting firm. Put it right there in the body content, embedded harmoniously in the head sentence of the paragraph in which you mention it. Switching sources or mixing statements from different sources, make sure it remains reasonably clear from which sources the respective statements are derived from.
Every chart or diagram should have a caption in which you are to also include the source of the diagram, we treat this both as a form of giving credit to the creators of the diagram (citation copyright law) as well as pre-answer to the client as to where we found the chart. While again you do not need to necessarily include the link, it is important to also show the date of the publication in question.
A Great Business Plan at Affordable Costs: Finding Market Data
The quality of a business plan lives to considerable extent off of its market analysis, and the market analysis lives off of concrete, reliable figures that give the reader an idea about the volume and the growth of the market in question. For most projects, you will have no difficulty to find ample market intelligence data floating around in the World Wide Web. Simply intelligently using Google you will already find a host of useful articles that you can sift through for relevant figures.
When things get tough, you can help yourself to a large number of websites which will usually carry exactly the kind of market data that you are looking for. These most often will be industry association websites, public institution websites/chamber of commerce websites, business intelligence magazines/newspapers, white paper libraries of banks, rating agencies, market research institutes and consulting firms as well as websites of competitors (annual reports of public companies for example).
When you are dealing with a particularly specific topic, sometimes you will need to become creative in the sense that you construct your market analysis deductively or inductively (remember you must always find a way to interpret the market data so that the reader of the business plan will be convinced that the business endeavor will be successful).
This might mean that for instance, talking about the business plan for a café in a certain small village location, you might look at a) the business development going on in the region or province and b) perhaps looking at map excerpts and c) using an article on spending habits in the country in question as well as d) import developments on coffee beans and e) the success of Starbucks in Germany while f) finding an absence of next-door competitors to rationalize that the café will have enough clients.
Simple stuff really, but it takes a little practice before you have the routine of pulling together a sufficient number of pieces of intelligence which might be useful for constructing your case that will leave investors feeling sure about their investment.
Efficient Business Plan Writing Service to Reduce Costs: About Clarification Communication
Once you get the briefing, you should as soon as possible review all the files that we sent you and decide if the material is complete enough for you to draft up the first business plan version. If things are unclear or the briefing material is incomplete (our lead-managing consultants only do a quick review on completeness and do not study in detail all the briefing material), you will need to collect all your questions and remarks about possibly missing briefing material in one email which should already be written and phrased well enough for us to pass on directly to the client without further touch-up.
Therefore, when compiling this email, make sure that you cover all the questions and that you write in the correct tone and free of typos to make workflows smooth and efficient.
Finalizing Quality Assurance: Avoiding Typos and Other Common Mistakes
When hiring new analysts, we most often struggle with mistakes born out of carelessness. Forgotten or confused letters (Buchstabendreher), arbitrary or missing commas or spaces, sloppy grammar/capitalization and the likes are not acceptable at BrainHive.
Our quality assurance analysts are responsible for improving, logically validating and visually checking business plans one last time before they are passed on into the hands of our clients. These expensive, experienced and well-trained analysts must not be regarded as a sort of elementary school teacher responsible for correcting avoidable mistakes.
Therefore business plan writing analysts are advised to write their plans in such a fashion that they will have one or even two days to sleep over their draft and execute a final, diligent draft correction before forwarding them to their responsible quality assurance / project-managing consultant. The time needed for this is priced into the budget for each plan, and again, I will have to call you up for a feedback session if you repeatedly forego diligent finalization of drafts.
One smart step to reduce the chance of submitting a draft which will cause face palms and subsequent respective feedback is to always spell-check your drafts with the MS-Office function (but do not slack off at manual proofreading even using spell-check). In the same spirit, you can also ensure to be on the safe side of things by looking up certain phrases on the Internet if you are unsure about spelling, especially when it comes to capitalization of questionable words (Germans: Aufpassen auf subjektivierte Adjektive und Verben!).
A Good Price for Business Plan Writing, Yet Full Service: Deadlines and Correction Loop Processes
There are some things in life, which are unfortunately not optional, such as taxation, or dying for example. That is why we call important delivery dates deadlines – never miss them.
At BrainHive, we pride ourselves so much with being faster than our competitors when it comes to delivering stellar business plans, that we have decided to make delivery time part of our set of the six BrainHive Business Plan Guarantees. If you miss your deadlines, you not only bring disharmony into our workflow processes, you also could jeopardize the full payment of the business plan. Not good.
Since many of our analysts are working remote (independently located), adherence to deadlines is of even greater importance to iron out time zone differences. Make sure you receive, check and read carefully your BrainHive email correspondence on week days. BrainHive never sleeps and I personally work on holidays and weekends more often than I would like. However, as a regular freelancing associate, you are of course not expected to work during off time.
If you can beat deadlines and deliver with a cushion of time remaining before delivery is due to the client, you help us to achieve fuller client satisfaction. But remember, quality is more important than rushing, except maybe if you are involved in an EXPRESS plan project.
You will usually receive as part of the briefing two sets of deadlines. One is the status report deadline, usually due within 3-4 week days and the other one is the final draft deadline, usually due within 9-10 week days after the briefing was delivered. The status is for us to check whether you're headed into the right direction, so you should have 1,000-1,500 words ready for us to look at. The final draft on the other hand is that what you want to give to the quality assurance analyst for evaluation and finalization before the plan is forwarded to the client.
BrainHive Business Planning- Excellent Business Plans at Low Costs
Quite a few things to keep in mind, right? Yep, and that's why we are both careful when selecting candidates to become business plan writing analysts and also have a lot of patience training you and giving useful feedback.
In Germany we have a proverb saying "masters don't fall from the sky"- and they don't. So while I'd definitely like you to pay close attention to the instructions which I myself as BrainHives's founder outlined for you in this manual, I also want you to have fun working for us and not worry so much about perfectionism at first. In the long run, do try and get better and better- Which is what life is all about after all and which I know you will, since we picked you because we believe in you.
Do your work well and you will not only make a fair amount of money but also find a certain personal satisfaction in completing these plans, as I did having written 370+ plans myself over the last couple of years. You learn a lot and you get to jump headfirst into ever-changing, current and (sometimes more, sometimes somewhat lesser so) exciting topics. And what's definitely always dazzling to think of is the idea that your work, if executed well, will impact someone's life tremendously, talking hundreds of thousands of dollars here, in some cases millions. And that's something not everyone can say of their work.
Therefore: Happy writing & stay curious. Our Clients rely on you!
What Our Clients Have to Say
BrainHive: Worldwide #1 in Business Plan Pricing
Since 2018, BrainHive has been ranked #1 on Google
worldwide
for all search engine requests concerning business plan pricing.BrainHive reports, resources or releases have already been featured on the following news portals:
BrainHive: Essence of Business Planning
Contact us Today
We would like to write for you.
Contact us today. We deliver clean, fast work. You can stop searching:
BrainHive is the right partner for you.
Competent, affordable and flexible, we are your preferred pick throughout all industries and four continents. You can reach us via phone, mail or our contact form. If you want us to call you back, just give us your number and we will call you as soon as possible.
Joachim Jacob Görbert, Director
Reach us 24/7 via
US & International: +1 (844) 434 96 92
Europe & Germany: +49 (0) 6192-703 41 53
Fast & easy: Have us directly calculate an offer for your business plan.
Publications
BrainHive- Professional business plan writing since 2008.
Hundreds of business plans successfully written, published in domestic and international media as a distinguished consulting company, a first-class team of experienced consultants. Whether large, small, traditional or innovative projects: We support you competently and friendly in the preparation of business plans of all kinds.
BrainHive is known through our publications in:
BrainHive Consulting is a registered vendor with Unidos, the intelligence and resource sourcing hub of the United Nations.